Cognitive Enrichment Advantage workshop in Denmark
3rd-6th of November 2020
SIGN UP ONLINE FOR THE COURSE HERE
Background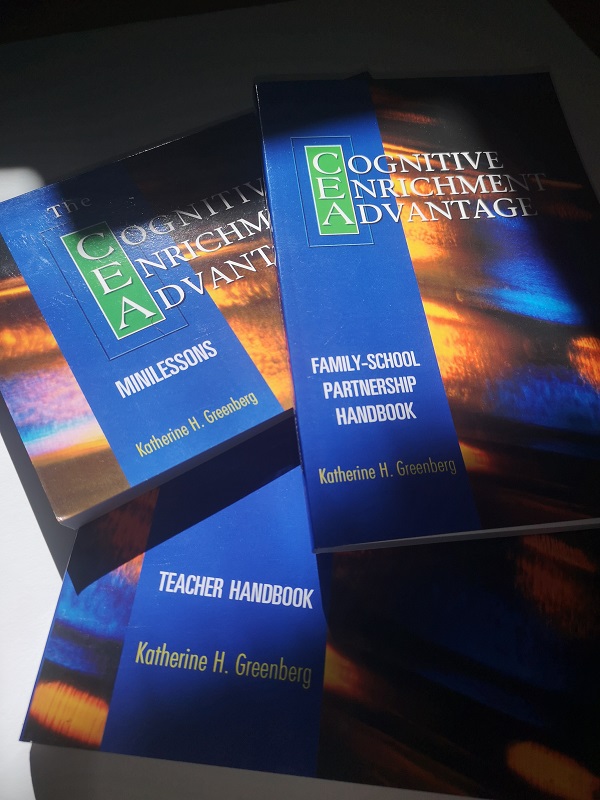 We are proud to offer this course in the Cognitive Enrichment Advantage (CEA)-approach to learning, cognitive development and training with ph.d. Katherine Greenberg, who is the founder of this and other cognitive programs. CEA builds on the foundation of mediated learning and constitutes a practical approach than can be directly integrated in the classroom.
Target group

Cognitive Enrichment Advantage is aimed at the school context but is also relevant to anyone who want to develop children and adolescents cognitive functioning.
What will be your outcome from the workshop
CEA supports teachers in enhancing their personal understanding of Mediated Learning Experience principles. It provides an approach—rather than a program—that teachers can adapt to better address the lived experience of every student regardless of age or level of functioning. Through participation in this workshop, teachers will be able to:
Reflect on the science of mediated learning principles as interwoven in the always personal art of what to say and do as a teacher.
Develop a shared vocabulary of learning strategies to address cognitive, emotional, and motivational needs.
Explore ways to facilitate students' personal adaptation of learning strategies to meet specific needs in a given situation, including through use of the ProblemUp! card game.
Identify ways to collaborate with family members in supporting students' learning needs.
Share ways to further development of an open classroom atmosphere that offers students a relationship-driven community of practice and avoids diminishing the learning opportunity of a struggling learner.
The foundation for CEA
CEA draws from diverse fields of study. It explores what it means to meet students within Vygotsky's zone of proximal development; ● what it means to use Feuerstein's parameters of mediated learning: intentionality, reciprocity, meaning and transcendence; ● how to use techniques for helping students turn stumbling blocks into stepping stones; ● how to position oneself as a facilitator who is aware of the role perception plays in learning; and ● how to express a phenomenological attitude that is the heart of teaching and learning.
Practical information
Dates
3rd-6th of November 2020
Detailed schedule will be sent to participants prior to course together with suggested pre-course reading materials.
Course venue
The course will be held in the central part of Odense in a short walking distance from the central station. Adress: Mødecenter (Meeting center) Odense, Buchwaldsgade 48, 5000 Odense C, Denmark.
Course format
The course is a non-residential course (accommodation not included). It is conducted as a combination of presentation, developing a shared vocabulary for CEA strategies through playful activities, opportunity to collaboratively develop lessons with other participants, group and individual reflection on one's own teaching, individual planning to integrate CEA into one's teaching. Course participants will be supplied with a couple of useful introductory articles prior to the course.
Course materials
Each course participants will be provided with the Cognitive Enhancement Advantage materials (including Teacher Handbook, Minilessons and Family-School Partnership Handbook).
Course language
The course is an international course and teaching will be in easily understandable English.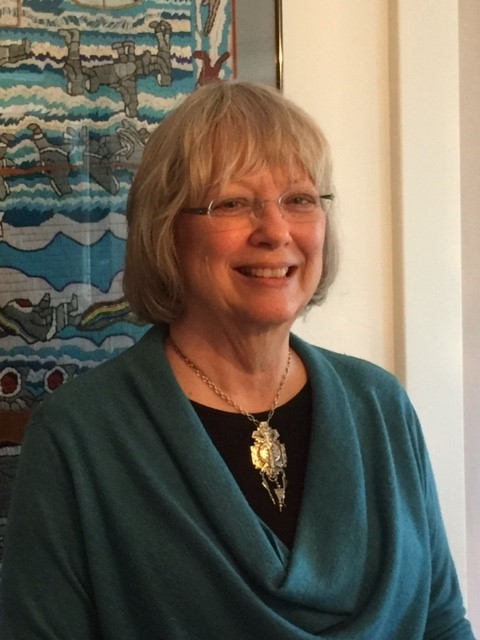 Course presenter
The course will be delivered by Ph.D. Katherine Greenberg, who Has been an international consultant through many years within the field of mediated learning and dynamic assessment. She is the founder of CEA and served for nine months as a Fulbright Research Scholar at Feuerstein's Institute in Jerusalem, Israel. She has consulted with educators in the U.S.A., Canada, Europe, and South America. Kathy is Professor Emerita, Department of Educational Psychology and Counseling, The University of Tennessee, Knoxville. Her most recent publication is Greenberg, K.H., Staples, C. & Marone, V. (2019). Mediated learning at play: Developing creative and strategic thinking through a card game. In Tan Oon-Seng, Chua Bee Leng, & Isabella Wong Yuen (Eds.) Advances in Mediated Learning Experience for 21st century education: Competencies, Contexts and Culture.
Course organizer and provider
The course is provid
ed and organized by Neuroguide.dk psychologist Jens Wilbrandt. Jens Wilbrandt has many years of experience in the special education field and is qualified in both LPAD, DAYC, IE and CAP. He is an exponent of a development-oriented educational psychological approach and has many years of experience as a facilitator, lecturer and course teacher in the neuropsychological, and educational psychological field. In addition to carrying out a wide range of continued professional development tasks, he works with dynamic assessment, cognitive training and counseling in relation to children and adolescents with extensive learning and development issues, both in relation to school, home and home care.
Price
Course price for international participants is 9´500 DKK (Danish currency). For danish participants, there will be added 25 % local VAT. The price includes a set of the Cognitive Enhancement Advantage materials (including Teacher Handbook, Minilessons and Family-School Partnership Handbook).
Registration and further information
You can sign up for the course online through this link: https://neuroguide.nemtilmeld.dk/7/ or you can write an email to course organizer: Neuroguide.dk, psychologist Jens Wilbrandt, email: This email address is being protected from spambots. You need JavaScript enabled to view it. You will then get an invoice with bank transfer information. Or you can call phone +45 22 32 44 01 if you want to ask or discuss anything.